Today marked the first day of astronomical winter and overall it was pretty cool! We all know that December can bring us a lot of things… freezing cold, freezing wind chills, blizzard conditions. None of this was the case today with sunshine, a mild southwest wind and temperatures below 40 years! Not bad! That will change overnight and early tomorrow with the return of winter weather.
The storm is over the Carolinas right now and most of them will go and see. We are just on the sidelines of this storm, but as this fringe moves into cooler temperatures we will bring the risk of freezing rain to the forecast overnight and early Wednesday. So yes, technically the weather is wintry, but it might not be snow that many of us are hoping for. In fact, it's probably the worst possibility of snow or rain or freezing mix. We issued a winter weather advisory for the area most of the night and early Wednesday morning.
While patchy freezing drizzle and light freezing rain are possible anywhere in the areas shaded in purple, they are most likely to cling the longest in the area shaded in blue below. Of course, with this longer holding potential, ice buildup will be more likely. Everyone should be careful at the gate and on the roads tomorrow, but especially outside the 495. This is where untreated roads, bridges and overpasses will be especially slippery. It also means your front steps and sidewalks! Be careful when you walk too.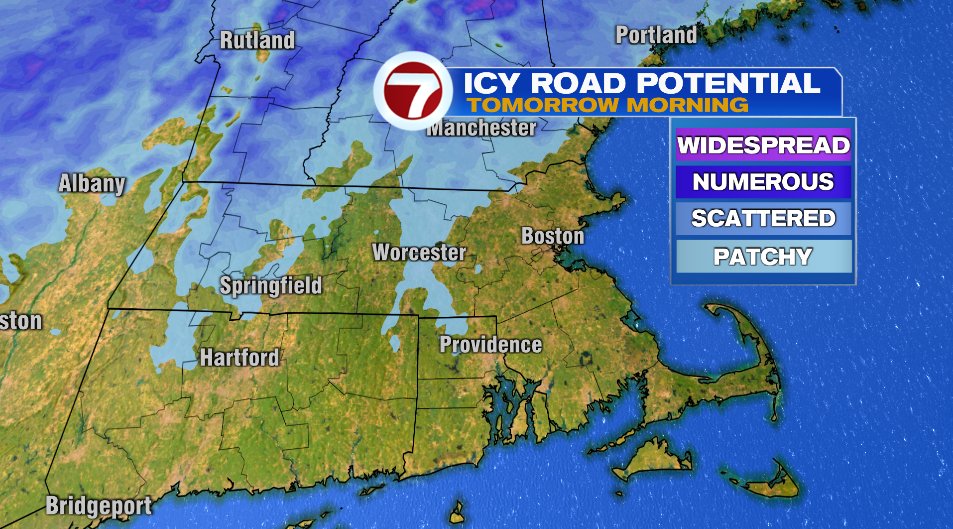 I would however like to reiterate that there will be freezing rain and drizzle outside the blue outline above. All over in pink below, you'll see at least some freezing rain overnight, although it turns to rain the moment you step outside.
Here's a rough timeline of the rain / freezing rain below:
Notice at 5 a.m. that a large area at least sees the potential for a small build-up of ice
As we move into the morning more and more of us will see it turn to rain. However, I would particularly look at the more hilly terrain of northern Worcester County and southern New Hampshire, where cold air often lodges in place. There may be freezing precipitation for a few more hours there.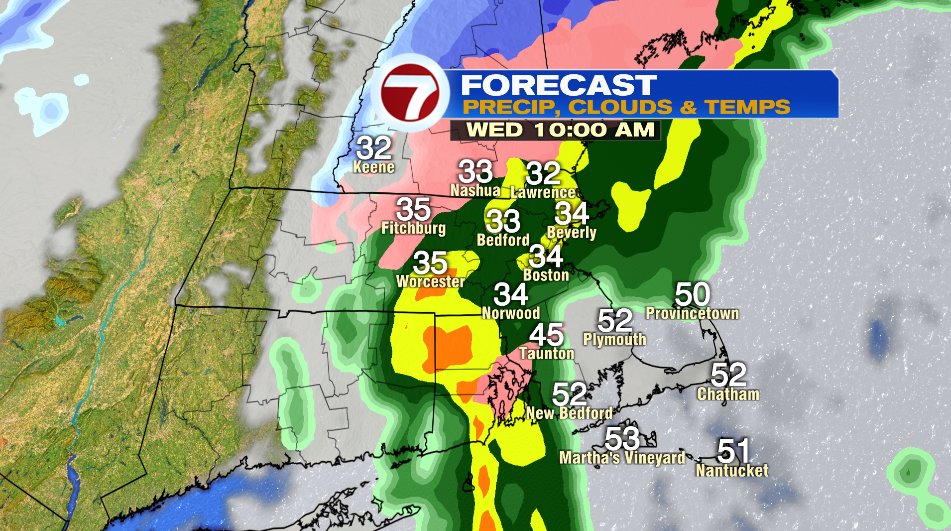 At noon / 1pm, the rain is gone and we will actually end the day with a little sun.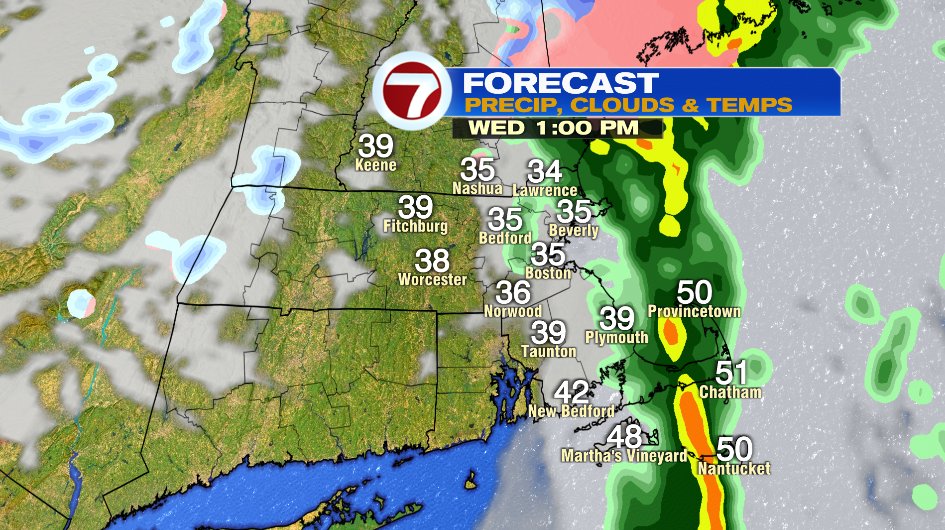 If you have travel plans for Christmas, tomorrow morning is probably the worst time of the week to do it. If your plans are flexible, I would wait until tomorrow afternoon. Otherwise, Thursday promises to be fantastic for traveling.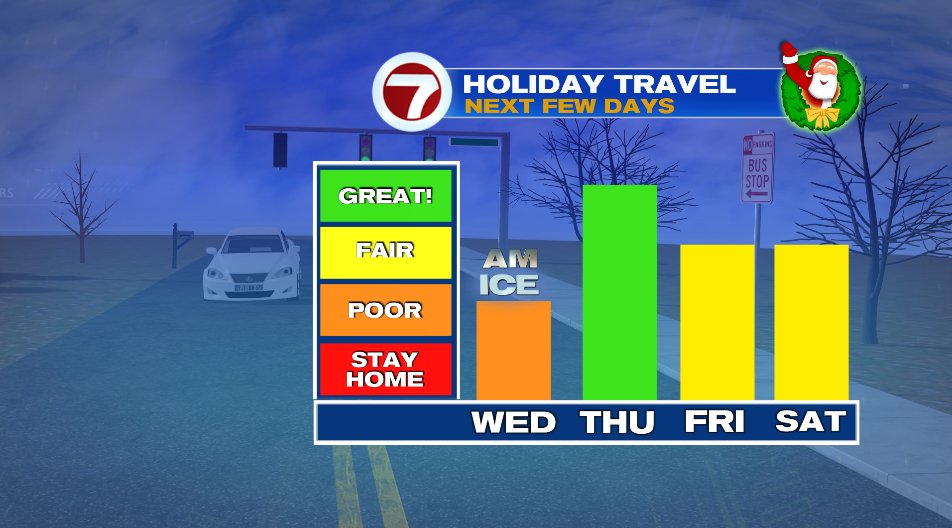 Friday and Saturday will bring some snow showers (maybe mixed with raindrops on Saturday). Nothing feels heavy or overwhelming, but then it can slow the roads down a bit. So what does this mean for a white Christmas ?! Well… I wouldn't hold my breath or have hope because the odds are not zero. A low probability of snow formation is possible Thursday evening / Friday and again Saturday.