Thousands of homes in Perth remain without power as the city suffers another very hot day, with the temperature hitting 40 degrees Celsius just after lunchtime.
Key points:
Western Power blames the weather for around 2,600 homes remain offline
Energy Minister apologized and ordered independent review
iiNet blamed 'extreme weather' as customers suffer from persistent problems
Western Power's Zane Christmas said most of the 35,000 West Australians who choked on the hottest Christmas Day on record without air conditioning have been reconnected.
He said teams had worked tirelessly over the past few days to reduce that number.
About 2,600 homes were still without electricity on Tuesday at 1:00 p.m., up from 11,000 a day earlier.
Loading
Power outages still affect people in areas such as North Perth, Balcatta, Bayswater, Embleton, Nollamara, Westminster, Lower Chittering and Dunsborough.
Minister orders review of power outages
Energy Minister Bill Johnston apologized for the outages, admitting that Western Power had fallen below its own reliability standards.
He said he would order an independent review of the situation.
"Our goal is to have 99.5% reliability, we have fallen below that.
"I will ask someone independent from Western Power to review what has happened over the past few days to make sure what needs to be done is being done."
"Really unhappy": Western power
Mr Christmas said many repairs have been delayed due to weather warnings and hot conditions.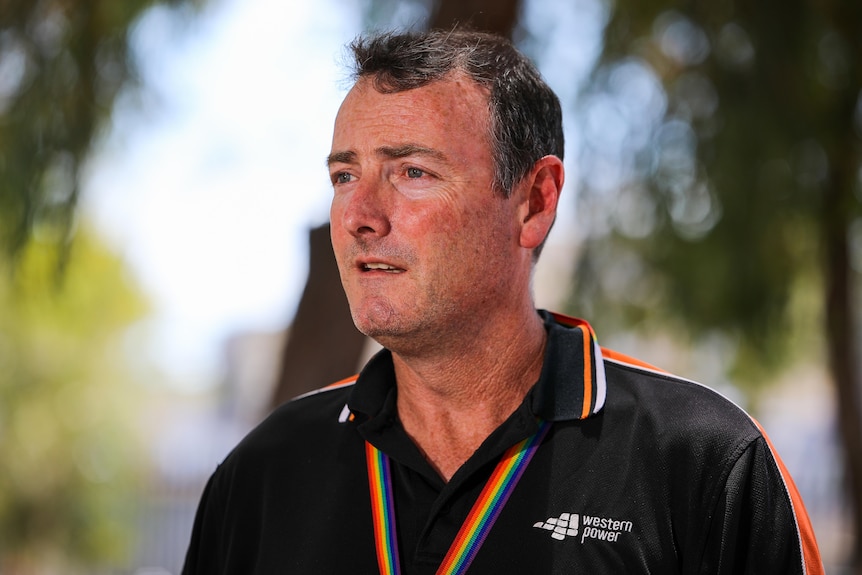 The temperature in Perth reached 40.3 ° C at 1:38 p.m. Tuesday, according to the Bureau of Meteorology (BOM) – exceeding the predicted high of 39 ° C.
"It's just a combination of a lot of different issues, mostly weather related," Mr. Christmas said.
"Usually we would be able to restore them fairly quickly.
"So it's really unfortunate. We understand the impact on the community, but it has only resulted in very long outages."
iiNet blames the heat for email and internet problems
The hot weather caused problems for Perth-based internet service provider iiNet, with customers across Australia reporting that they had been unable to access their emails during the holiday season.
Loading
The ABC learned that the wait time to speak to a telephone company was more than an hour when it tried to reach technical support on Tuesday.
An automated message read: "Some clients using webmail may receive an error or timeout. We are working on restore with highest priority."
The company's website is back on line after being down on Boxing Day when a notice on the site said it was down "due to extreme weather events in WA."
Cool change on the horizon
BOM duty forecaster Jessica Lingard said the hot weather was caused by a wide trough extending off the west coast, which was pulling hot, dry air from the interior of the state from Washington to the southwest of the state.
Mercury is expected to drop from Thursday, when that low has moved toward the coast.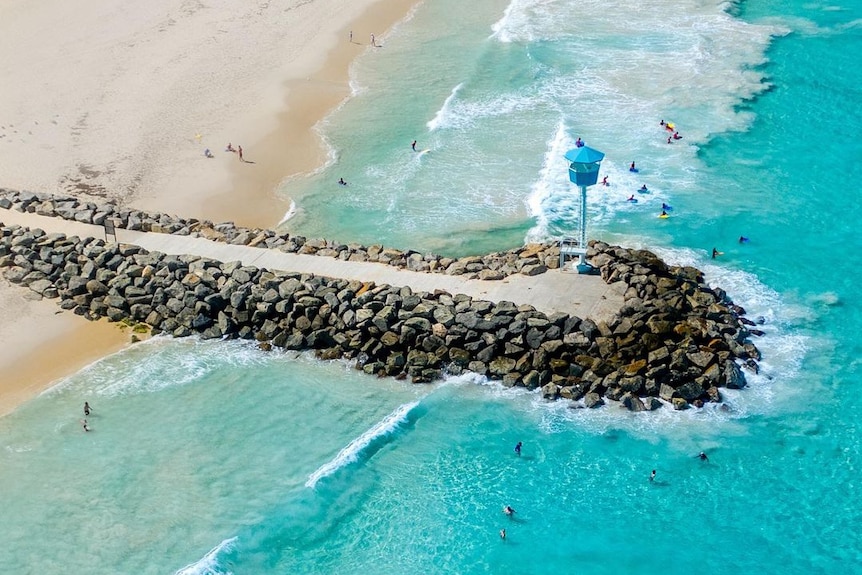 "So we'll see the humidity rise and the temperatures cool and we'll have this nice westerly breeze instead of these dry northeast winds," Lingard said.
But it will still be a heatwave tomorrow, with a peak forecast of 38C before dropping to 32C on Thursday.
Maximum Perth Forecast:
Wednesday: 38C
Thursday: 32C
Friday: 33C
Saturday: 33C
Sunday 34C
Monday 34C
Tuesday forecast for regional cities:
Broom: 35C
Outlet: 39C
Carnarvon: 40C
Kalgoorlie: 32C
Kalbarri: 42C
Bunbury: 34C
Expectation: 26C