Victims shot and killed at a Texas elementary school on Tuesday include 19 children and two teachers trying to protect them, relatives told media.
Students — many fourth graders — and educators were days away from the end of the school year when they were gunned down Tuesday at Robb Elementary School in Uvalde, west of San Antonio.
"My heart was broken today," Hal Harrell, headmaster of the Uvalde Consolidated Independent School, told reporters. "We are a small community. And we will need your prayers to get us out of this.
More than a dozen other people, including children and law enforcement officers, were also injured when a gunman opened fire in a classroom, officials said.
Relatives have publicly identified some of the victims of Tuesday's shooting.
Eva Mireles
Eva Mireles, who taught fourth grade, had been an educator for 17 years, according to her profile at Robb Elementary.
Mireles was "trying to protect her students" from the shooter, an insider told The New York Times.
This came as no surprise to Mireles' cousin, Amber Ybarra.
"She's a hero," she said on NBC's "TODAY" show on Wednesday.
"His cooking was amazing. Her laugh was contagious and she will be missed," added Ybarra. "She put her heart into everything she did."
Mireles' daughter, Adalynn Ruiz, posted a tribute on Facebook, calling her mother "the half that makes me whole."
"Mom, I have no words to describe how I feel right now, tomorrow and for the rest of my life. I never thought I would be here to write this type of message for you. Mom, you are a hero. I keep telling myself this isn't real. I just want to hear your voice," she wrote in a lengthy post on Wednesday.
Ruiz shared memories of watching TikToks with his mother or singing karaoke.
"I want it all back. I want you back to me mum. I miss you more than words can explain," Ruiz posted, adding, "You are so well known to so many now and I'm so happy that the people know your name and your beautiful face and they know what a hero looks like."
Lydia Martinez Delgado, Mireles' aunt, said her niece was an avid hiker who took pride in teaching Latino students, The Times reported.
Martinez Delgado told KSAT-TV of San Antonio that she was "furious" about the shooting and others, saying, "These kids are innocent. Guns should not be readily available to everyone. This is my hometown, a small community of less than 20,000 people. I never imagined that this would happen especially to loved ones.
Irma Garcia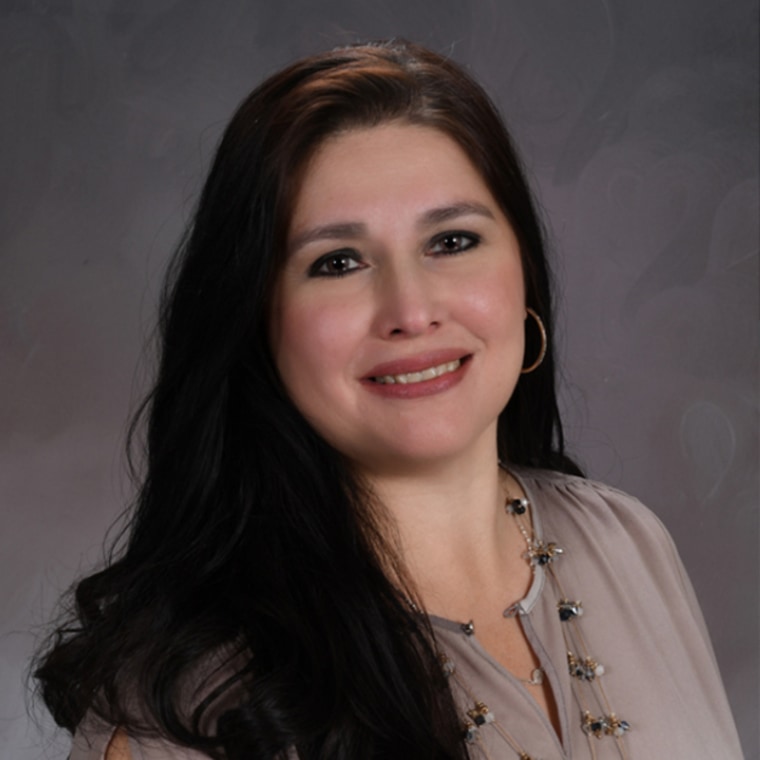 Mireles' co-teacher, Irma Garcia, was killed, according to her son, Christian Garcia.
Irma Garcia taught at the school for 23 years, according to her school profile. In 2019, she was one of 19 San Antonio-area teachers named finalists for a Trinity University award that recognizes excellence in teaching. Garcia had four children and loved barbecuing with her husband and listening to music.
His son said a law enforcement friend who was at the scene saw Garcia protecting his students.
Ouziyah Garcia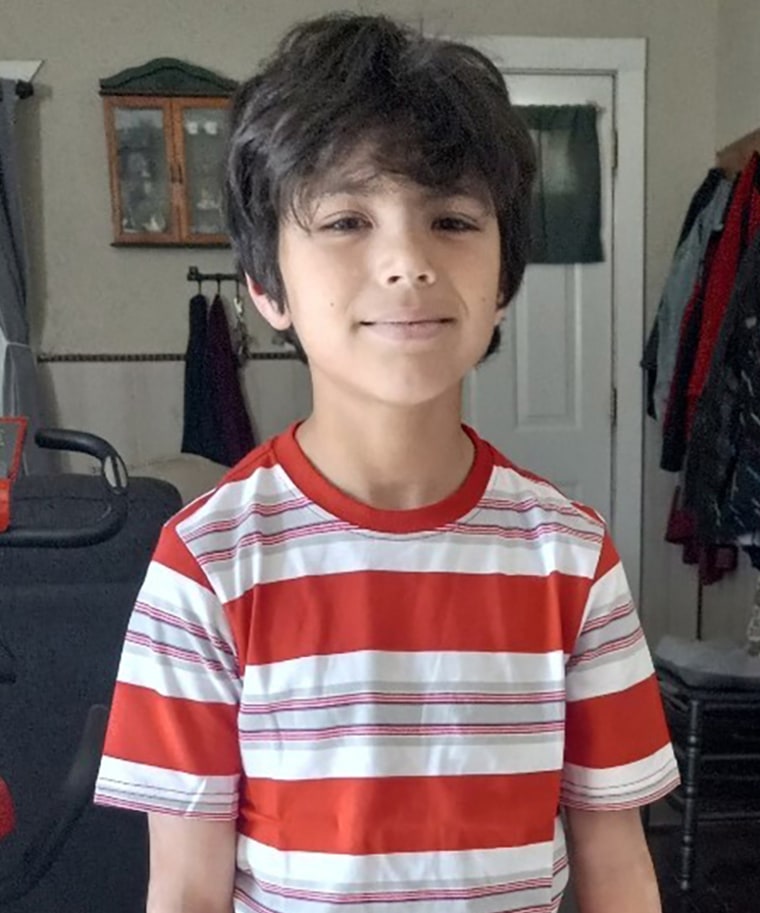 Uziyah Garcia was identified by his aunt, Nikki Cross, NBC Dallas-Fort Worth reported.
His grandfather, Manny Renfro, told The Associated Press that Uziyah was a quick and adept soccer player, a sport he last played in San Angelo during spring break.
"The sweetest little boy I've ever known," Renfro told the AP. "I'm not saying that just because he was my grandchild."
Xavier Lopez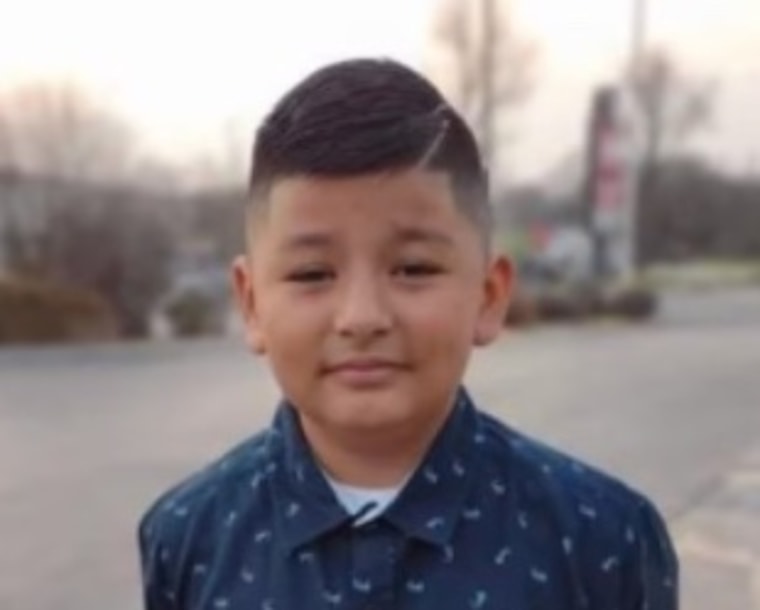 Xavier Lopez, 10, had attended an awards ceremony with his mother hours before filming, KSAT reported.
"He was just a loving little boy, enjoying life without knowing this tragedy was about to happen," cousin Lisa Garza, 54, told The Associated Press. "He was very bubbly, loved dancing with his brothers, his mum. It just weighed on all of us.
Amerie Jo Garza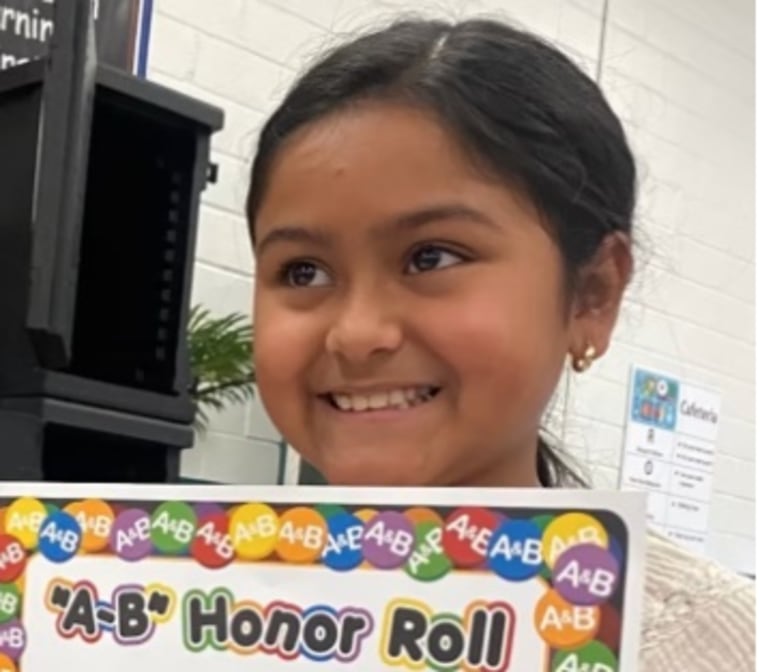 Amerie's father Jo Garza identified her as one of the victims.
She was about to complete fourth grade, according to KSAT.
Amerie Jo was shot while dialing 911 in an effort to help her classmates, her grandmother, Berlinda Irene Arreola, told The Daily Beast.
Arreola said authorities and survivors told her the shooter told the students, "you're going to die," and Amerie Jo grabbed her phone to call police. "And instead of grabbing it and breaking it or taking it from her, he shot her. She was sitting right next to her best friend. Her best friend was covered in her blood," Arreola said.
Amerie Jo had earlier in the day received a certificate for making the honor roll.
Jose Flores Jr.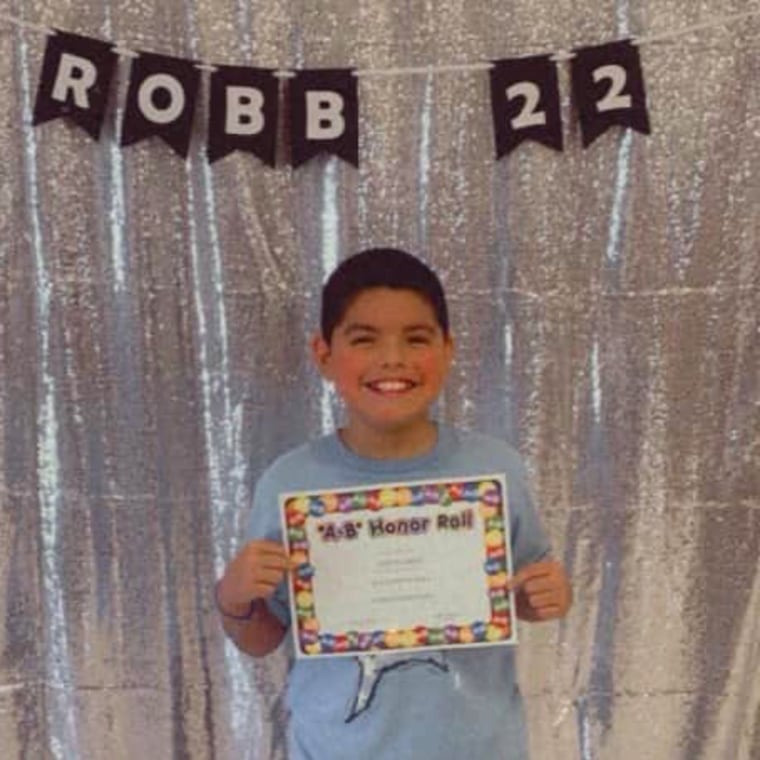 Jose Flores Jr., 10, was among the students killed, his uncle told The Washington Post.
"I'm going to miss you baby Jose, I still can't believe this happened, my heart is broken just hearing them tell us you're gone," Uncle Christopher Salazar wrote in a post on Facebook. "It hurts me, I love you so much and I wish you were still here. I will miss you so much, rest in heaven my beautiful angel.
Alithia Ramirez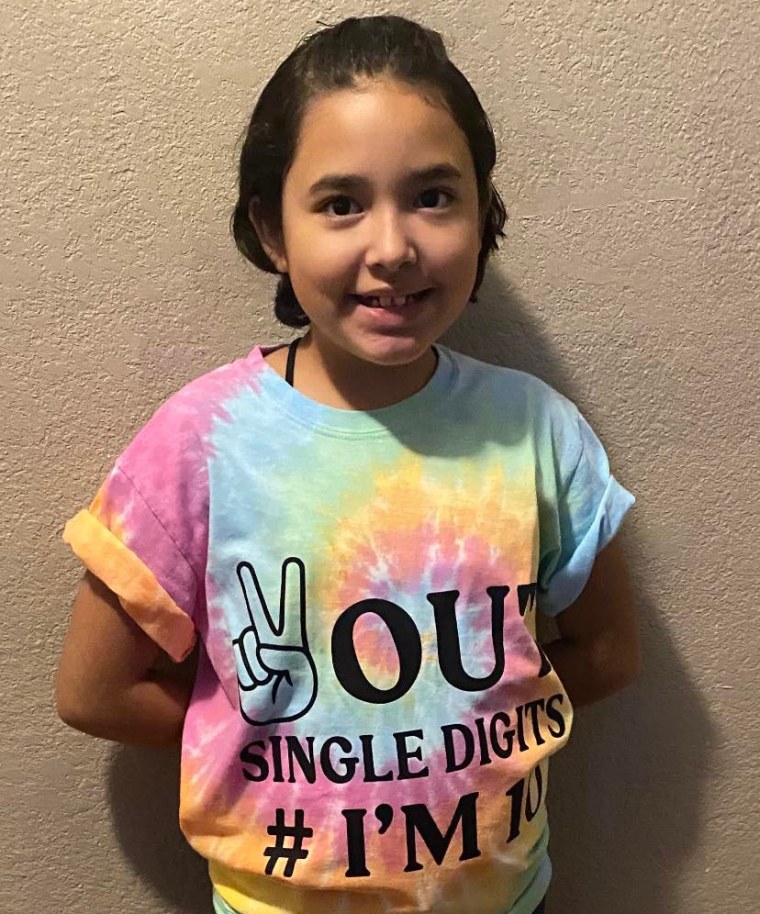 Alithia Ramirez, a fourth-grade student, was among the victims, her uncle said.
After meeting Althia's family, Democratic gubernatorial candidate Beto O'Rourke said wednesday that her 10th birthday balloons were still in their house.
"They want the world to know how beautiful, talented and happy she was," O'Rourke said. They never want this to happen to another child."
Annabell Guadalupe Rodriguez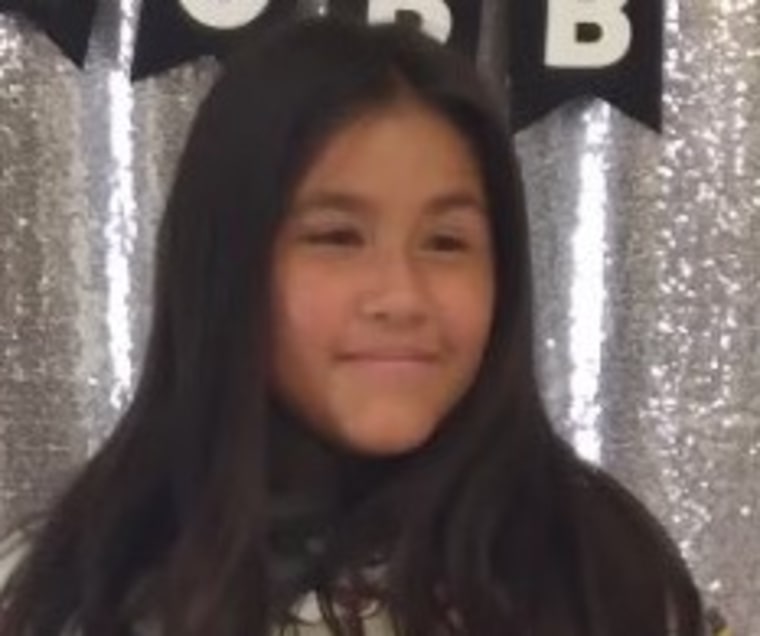 Annabell Guadalupe Rodriguez, 10, a third-grade student was killed, family members told KHOU of Houston.
Eliahana Cruz Torres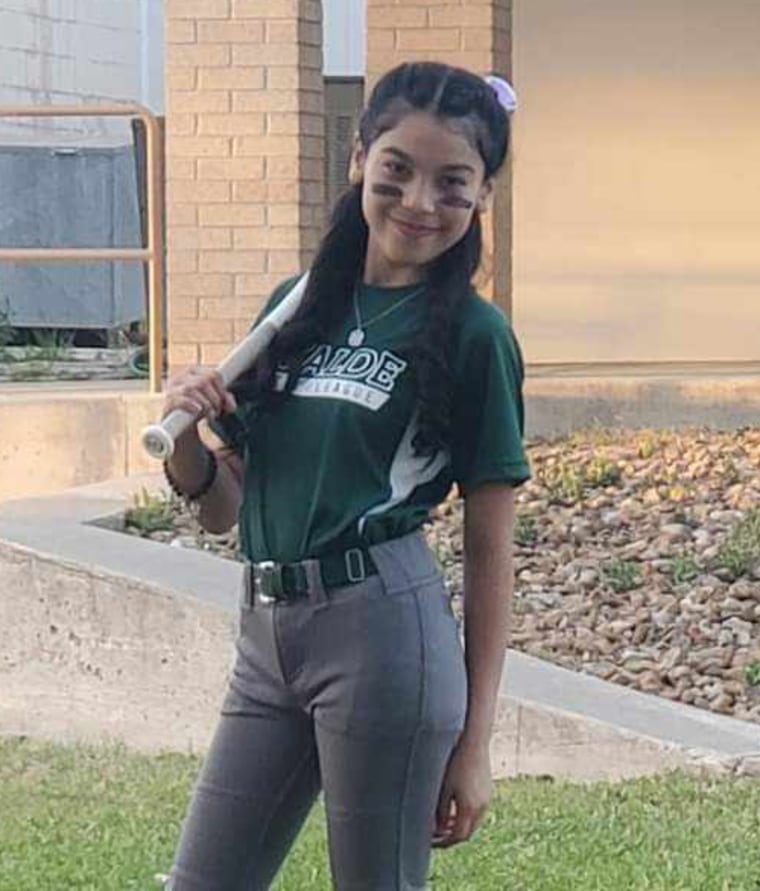 Eliahana Cruz Torres, 10, has been confirmed dead, her grandfather, Adolfo Cruz, told ABC News.
Eliahna "Ellie" Garcia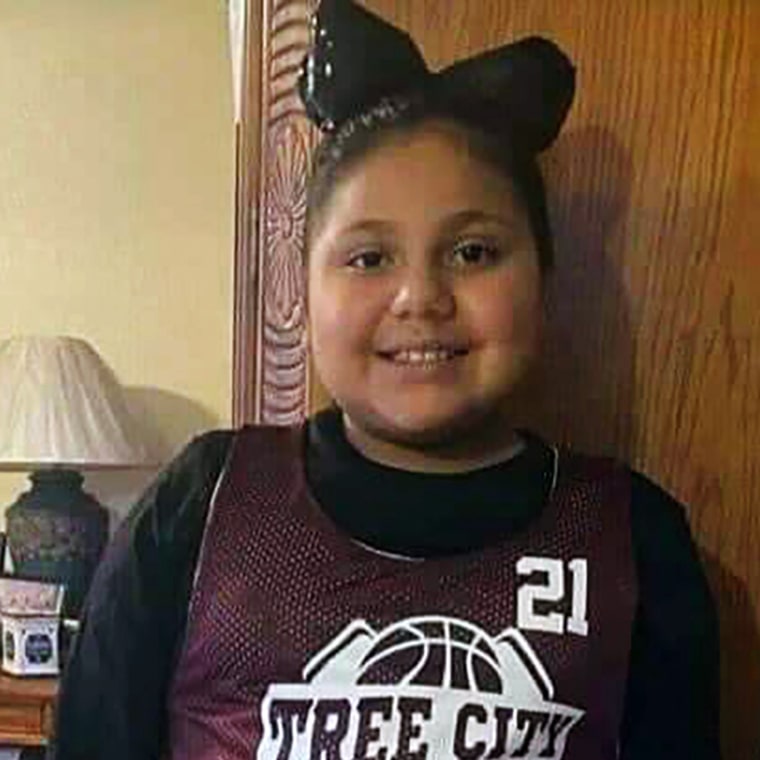 Eliahna "Ellie" Garcia, 10, was also confirmed to be another victim, her grandfather said.
Eliahna's aunt, Siria Arizmendi, described her to The Associated Press as happy and outgoing, a girl who "loved to dance and play sports. She was big in the family, loved being with the family.
Rojelio Torres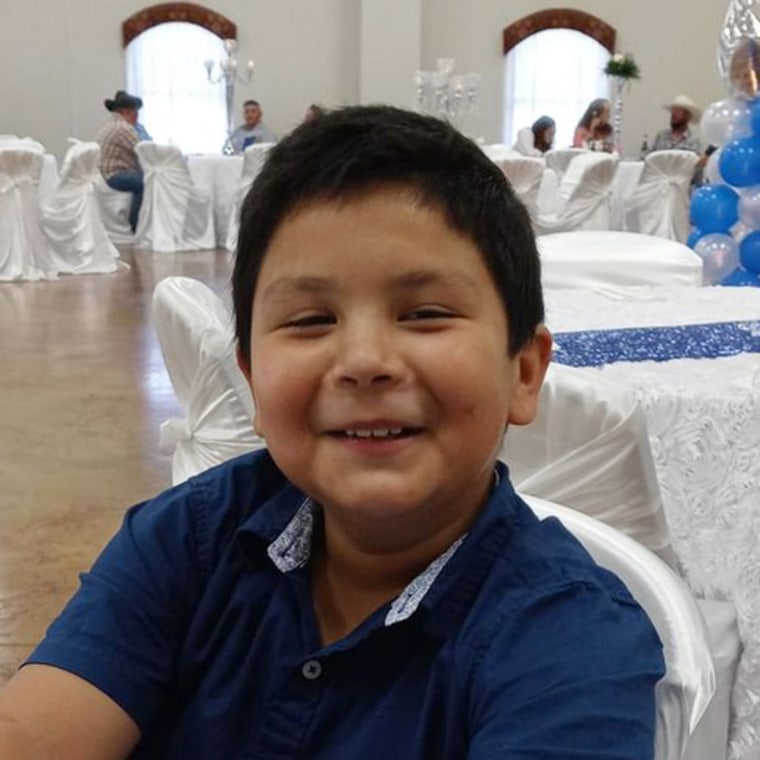 The mother of another victim, Rojelio Torres, described the 10-year-old as a "very smart and loving child" in an interview with ABC News.
Jacklyn Cazares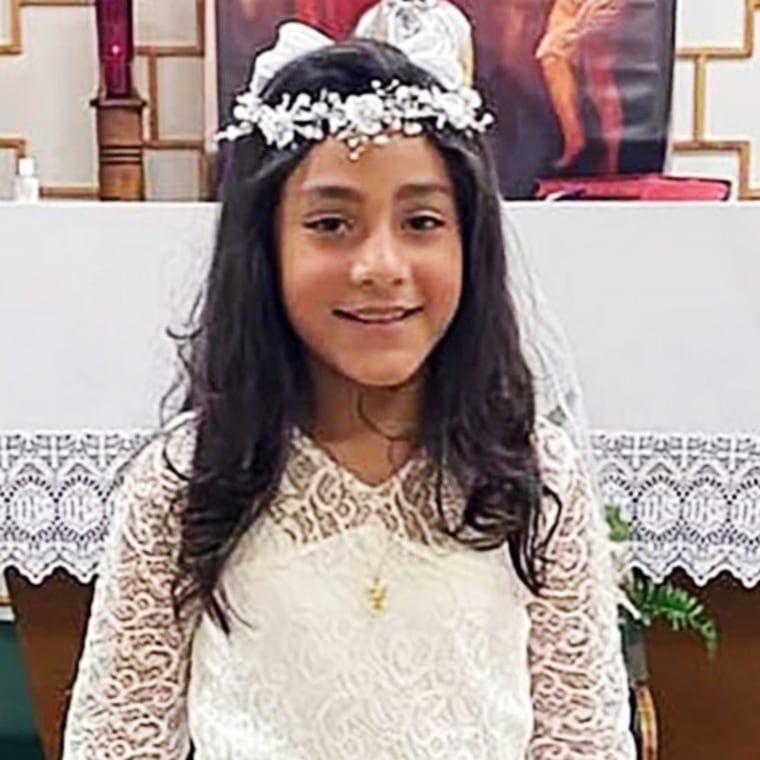 Jacklyn Cazares, also 10, died in the shooting, her father told ABC News.
"Coming out of arms and lives, in that loose way, so young, so innocent, full of life and love," he wrote on Facebook. "It hurts our souls."
Jailah Nicole Silguero and Jayce Carmelo Luevanos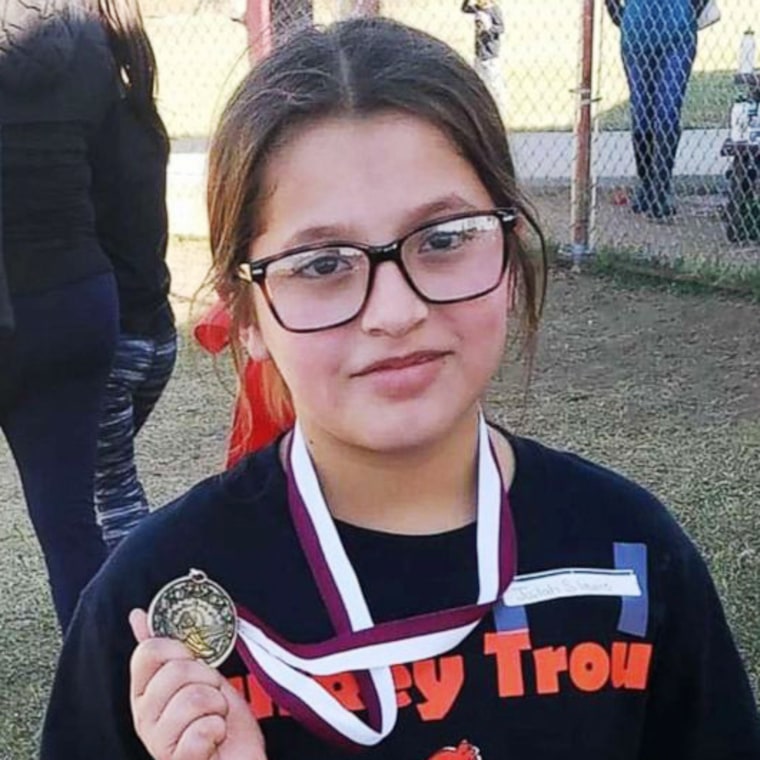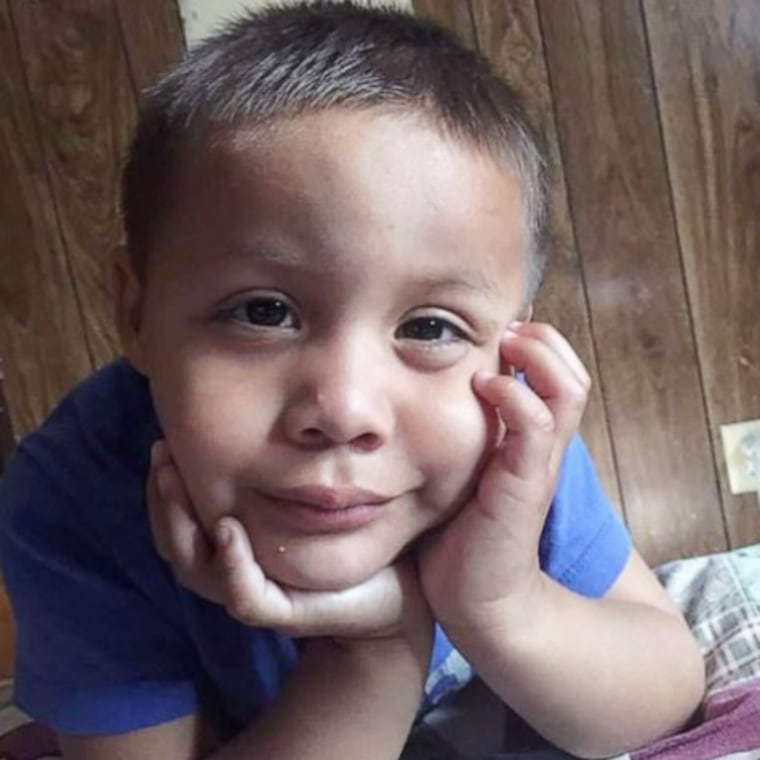 Two cousins, Jailah Nicole Silguero and Jayce Carmelo Luevanos, were also killed, their cousin told ABC News.
"They were nothing but loving baby angels, they always had a smile full of life," the cousin said in a statement to the network. "I can't believe this happened to our angels."
Alexandria "Lexi" Aniyah Rubio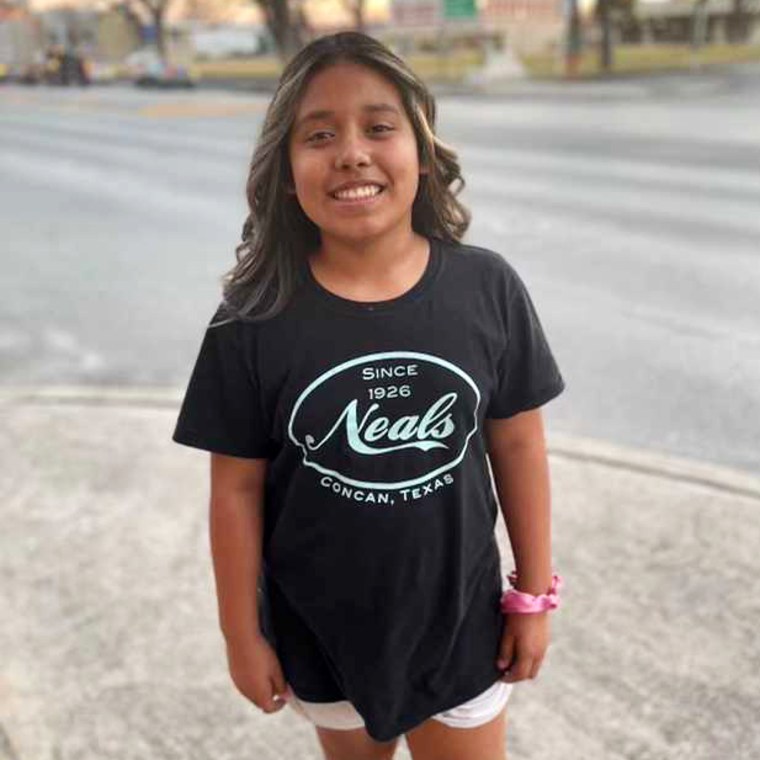 Alexandria "Lexi" Aniyah Rubio is among the dead, her mother, Kimberly Mata-Rubio, said.
Her mother and father, Felix Rubio, told CNN that on the morning of filming, they celebrated her by making the honor roll and winning a good citizen award.
"We told her we loved her and would pick her up after school," Kimberly Mata-Rubio wrote on Facebook, according to CNN. "We had no idea it was goodbye."
Uvalde County Sheriff's Office Deputy Felix Rubio was one of several law enforcement officers who responded to the school, he told CNN.
"All I can hope for is that she's just not a number," he told the outlet. "That's enough."
Tess Mata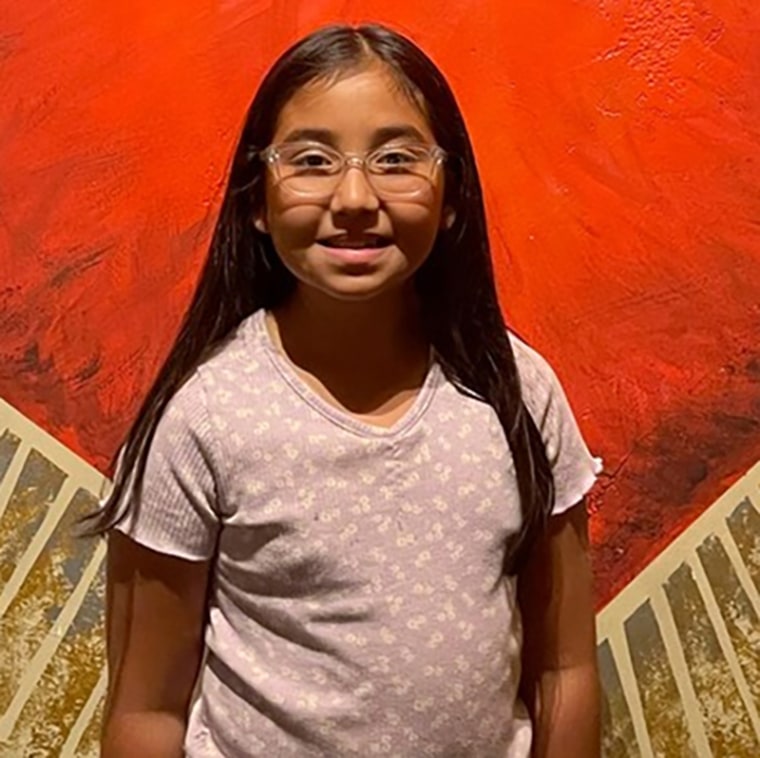 Tess Mata, a 10-year-old fourth grader, was killed in the shooting at Robb Elementary School, her older sister, Faith Mata, told The Washington Post.
Tess loved dancing TikTok videos, Ariana Grande, the Houston Astros and having her hair curled, Faith Mata told the newspaper.
"Sissy I miss you so much," the older sister wrote on Facebook, according to Reuters.
"I just want to hold you in my arms and tell you how pretty you are, I want to take you outside and practice softball, I want to go on one last family vacation, I want to hear your infectious laugh, and I want that you hear me tell you how much I love you.
Makenna Lee Elrod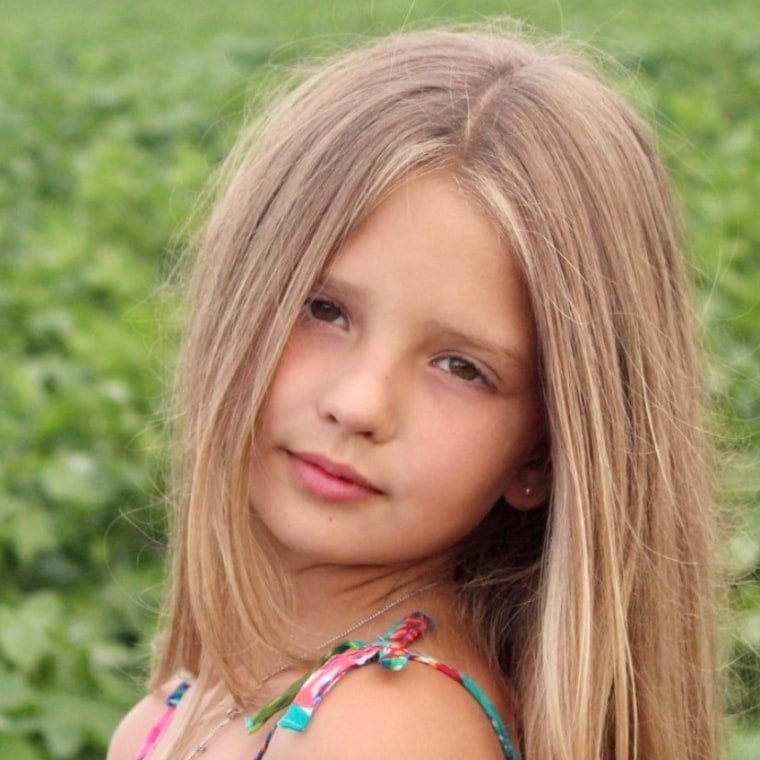 Makenna Lee Elrod was one of the students killed on Tuesday, her uncle, Kyle McCullough, said.
During an online fundraiser, Makenna's aunt Allison McCullough described her niece as "beautiful, funny, smart and amazing".
"She had the biggest heart and loved her family and friends so much," Allison McCullough said. "Her smile would light up a room. We will carry her in our hearts and know that she is with our Lord and Saviour."