Even as winter is supposed to be coming to an end, another
antarctic explosion
is located in Australia's mild south-east with freezing temperatures, wild winds and more rain.
Christie Johnson of the Bureau of Meteorology said a cold front moved through Victoria, Tasmania and South Australia and into New South Wales today.
In the good news, weather warnings for damaging winds were lifted, but not before gusts of 100km/h were recorded in the Victorian Alps.
Rare flurry of snow dust in Western Australia
"As this front moves into northeastern New South Wales today, we may see thunderstorms developing, and some of these have the potential to become severe and produce gusty winds. damage and large hail," Johnson said.
"There is a lot of cold air behind that front so there are warnings for Tasmania, a weather alert for icy roads and also a hiker alert for low snow, and of course lots of flood warnings as well."
Flood warnings so far are "mostly minor to moderate", but Johnson urged residents in affected areas to keep an eye out for updates.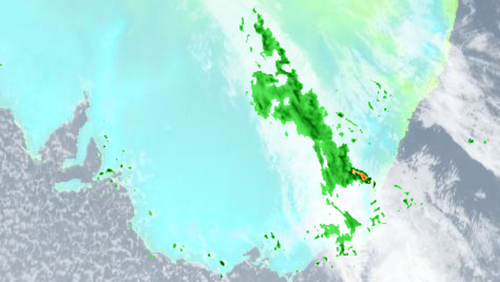 The cold front is not expected to linger but will clear NSW today and is expected to turn into a low pressure system off the coast bringing additional coastal precipitation this evening and early tomorrow.
"But that will dissipate pretty quickly tomorrow and then we'll have good weather for the end of the week and for the weekend," Johnson said.